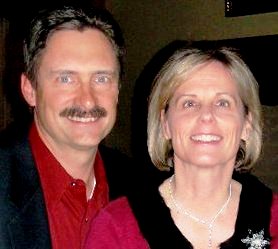 Biblical Counseling Training
So why are we so caught up in this idea of Biblical Counseling, or Intensive Discipleship, or Soul Care, or whatever name you want to use?  And what does that have to do with missions?  Well, we are convinced from scripture that our goal in life should be to glorify God [1 Cor 10:31] and to live in a way that is well pleasing to Him [2 Cor 5:9].  We are also convinced that He has called the people of the church to help one another to change and grow in Christ likeness.
Matthew 28:19-20 says, "Go therefore and make disciples of all the nations, baptizing them in the name of the Father and the Son and the Holy Spirit, teaching them to observe all that I commanded you; and lo, I am with you always, even to the end of the age."  Our commission from Christ is to make disciples of all the nations.  A disciple implies something much deeper and richer than a convert.  A disciple is one who follows and mimics his teacher.  He learns all that he can so that he can honor and represent his master to others.  Christ calls each of us to be His disciple, and He calls us to go and make disciples of others.  That goal of Biblical Counseling is the same…to bring people to the Savior Jesus Christ so that they will be His disciples, glorifying and honoring Him with their lives.
As we work with churches around the world, we believe that this Intensive Discipleship or Biblical Counseling is critical to a healthy disciple-making church.  The truth of God's word is not just to be studied, but should transform our lives.  So we help to equip these churches to make disciples in the midst of the normal struggles of life.
Our work generally goes something like this:
Train and equip a few key people from a church in Biblical Counseling.  Often this starts by bringing them to America for a training conference, observing actual counseling sessions in a local church, and letting them see how it impacts all the ministries of a church.  As they begin to minister in this way, they take an excitement for the power of Gospel change back to others.  They become 'champions'.
Train and equip a broader base of people within a country.  We may go and teach a few days or a week overseas (generally through translators) to expose a larger group to Biblical Counseling.
Translate some key materials into other languages.  This allows them to share these truths with others.
Continue to encourage and walk alongside those who are now counseling in their own culture.  Just as we enjoy occasional conferences, mentoring, and books to help us continue to grow, we desire to provide this fellowship to our partners overseas.
We have seen the transforming power of the Gospel, and the sufficient word of God at work.  Join with us in praising God for His grace and power in our lives as He conforms us to the image of His Son.  If you want to know more or have the same passion as us, please get in touch with us.   If you want to partner with us in this work, as a sender, supporter, worker, or teacher…we'd love to talk with you.